Hibernate Tips Ebook
Get the Hibernate Tips ebook with more than 70 ready-to-use recipes for topics like:
Hibernate Tips Posts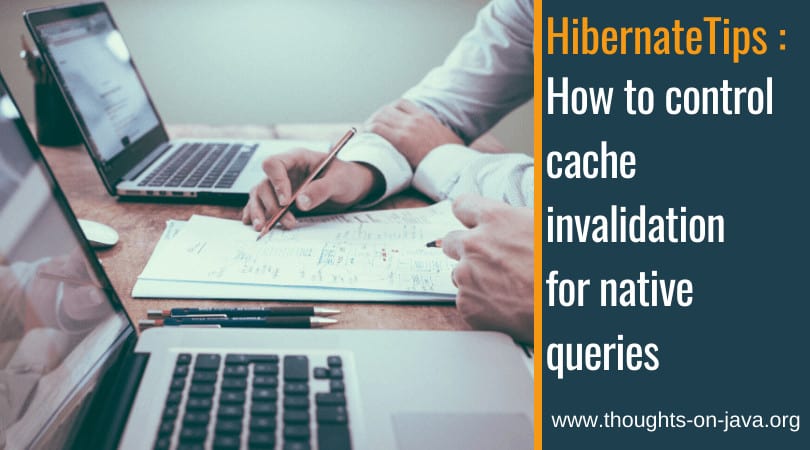 Hibernate Tips is a series of posts in which I describe a quick and easy solution for common Hibernate questions. If you have a question for a future Hibernate Tip, please post a comment below. Question: "I was told that native queries remove all entities from my 2nd level cache. But you're still recommending them….